Legacy Society and Endowment Book of Life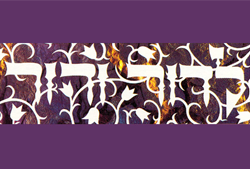 What is it?
The Legacy Society of the Jewish Federation of Cleveland recognizes all those who have the foresight and generosity to make provisions for the future of our community either now or through their estate plans, ensuring that their philanthropic values will continue long after they are gone. Membership is open to all donors, regardless of the size of their gift.
In addition to the Legacy Society, the Endowment Book of Life of the Jewish Federation of Cleveland was created to recognize donors who have made commitments of $100,000 or more to the Federation?s Endowment Fund either now or through their estate plans.
What are the benefits?
You provide perpetual support to the Federation, partner agencies, synagogues and causes that mean the most to you.
You invest in the future of the Jewish community.
You are invited to special recognition programs designed specifically for Legacy Society members. You receive a beautiful, framed paper cut, L'Dor Vador (From Generation to Generation).
You perpetuate your beliefs and serve as a role model for future generations. In addition, if you make a commitment of $100,000 or more, you are invited to write a personal message in the Federation's Endowment Book of Life that is on display at the Federation.
How do you become a member?
You notify the Federation that you have done one of the following:
Included a gift to the Federation in your will or trust document.
Established a FOREVER Fund or Lion of Judah Endowment to perpetuate your gift to the annual Campaign for Jewish Needs.
Named the Federation as a beneficiary of all or a portion of a qualified retirement plan account.
Created a charitable remainder trust, charitable gift annuity, charitable lead trust or other deferred gift arrangement for which the Federation is a beneficiary.
Named the Federation as owner and/or beneficiary of a life insurance policy.
Recommended that a current or testamentary grant be made to the Federation's endowment fund from your donor advised fund.
Established a Federation supporting foundation.
For additional information contact Alan D. Gross at 216.593.2819 or [email protected]; or Carol F. Wolf at 216.593.2805 or [email protected]. All inquiries are confidential.

This material is presented for informative purposes only and should not be construed as legal, tax or financial advice. When considering gift planning strategies, you should always consult with your own legal and tax advisors.
Contact Us